Chuck Swartz
Interim Pastor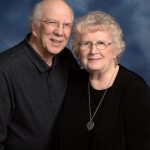 Chuck Swartz is a former school teacher, having taught in Texas for 14 years and in Ohio for 30 years.  Now retired, he teaches a Sunday School class at Bethel.  He also serves on the Pastoral Care Team.  He and his wife Jeanie do volunteer work at Green Hills Community Center.
Chuck and Jeanie have three grown children.  Mark lives in Ohio, Jeremy lives in New York and Heidi lives in Virginia.  Three grandchildren complete the family.
Chuck and Jeanie enjoy serving on the Special Occassion Meals Committee at Bethel.   They both enjoy reading, gardening and spending time with their friends.  They have been Bethel members since 1978.
Miriam Lapp
Administrative Assistant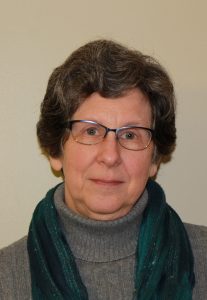 Miriam Lapp began working as Administrative Assistant at Bethel the summer of 2107. She had recently retired from teaching in the West Liberty-Salem School district where she taught in the elementary for nearly 30 Years.
Miriam grew up in the Midwest, moving to the West Liberty, Ohio area when she got married 45 years ago. Miriam and her husband, Steve, have 3 grown daughters, 3 sons-in-law and 12 grandchildren. They like to entertain family and friends on their farm. Cooking, outdoor photography, gardening and  the natural sciences are a few of Miriam's interests.
She has attended Bethel since the early 1980's. Over the years, Miriam has served on the Ministry of Nurture, Administrative Council and food committees. The spiritual formation of children at Bethel has been her focus. She has participated in Bible School, Bethel Homework Help, Sunday School and children's worship. Miriam enjoys serving the congregation through working in the church office.
Cheryl Shank
Interim Pastor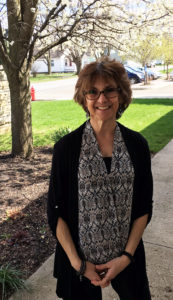 Cheryl (Graber) Shank spent most of her younger years in West Liberty, graduating from West Liberty-Salem High School in 1979. She graduated from Eastern Mennonite University with degrees in Psychology, French Education and a minor in Youth Ministries. Cheryl spent a year living in Europe, and also served 2 years in Montreal Québec with Mennonite Central Committee along with her husband Ken. They then moved back to West Liberty in 1988.
Cheryl has been a high school French teacher at West Liberty Salem since 1997.
Cheryl has worked with the youth at Bethel for many years in a variety of roles. as the Youth Pastor at Bethel from October 2014-September 2016. "I love working with young people and enjoy studying the Bible and seeing God at work in the ordinary, everyday happenings of life."
From Oct 2016 to present Cheryl has been part of the Bethel preaching team. She was commissioned as a ¼ interim pastor in January 2017. "I am humbled as I step in to this role as a pastor, and am looking forward to serving the congregation and seeing how God works in and through us as we aspire to RePresent Jesus in this community."
Outside of teaching, youth work and being interim pastor, Cheryl enjoys traveling, reading, canning & preserving garden products, biking, running occasional 5K races, talking with friends over a good cup of coffee, and family time with Ken and their 3 grown children and their spouses.
"Look to the LORD and His strength. Seek His face always."         1 Chronicles 16:11