Rebecca Kauffman
Pastor


Information coming soon.
Under construction
Miriam Lapp
Administrative Assistant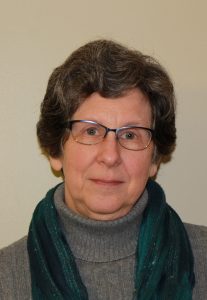 Miriam Lapp began working as Administrative Assistant at Bethel the summer of 2107. She had recently retired from teaching in the West Liberty-Salem School district where she taught in the elementary for nearly 30 Years.
Miriam grew up in the Midwest, moving to the West Liberty, Ohio area when she got married 45 years ago. Miriam and her husband, Steve, have 3 grown daughters, 3 sons-in-law and 12 grandchildren. They like to entertain family and friends on their farm. Cooking, outdoor photography, gardening and  the natural sciences are a few of Miriam's interests.
She has attended Bethel since the early 1980's. Over the years, Miriam has served on the Ministry of Nurture, Administrative Council and food committees. The spiritual formation of children at Bethel has been her focus. She has participated in Bible School, Bethel Homework Help, Sunday School and children's worship. Miriam enjoys serving the congregation through working in the church office.